Crowd around a robin or try to feed a pigeon and no one will care. Throw a stick at a snake or swat a spider and you will hear no complaint. But come within 500mm lens range of barred owl or a family of foxes and someone is sure to have a fit, both for good reason...and none at all.
It's spring time and there are nests and nestlings, gooses and goslings, and all sorts of mothers and motherings. It's a great time to be a wildlife photographer. And with Facebook and the many posts we make sharing our finds, there comes a time when we have to give some thought to giving out locations of the more sensitive critters, realizing that some are more reactive to our presence than others.
Like all wildlife photographer should do, I try to learn a little about what I am stalking and eventually shooting before I get out in the field. While many animals are not bothered by the presence of people, some will take flight as soon as they see a vertical creature. And then there are those that we need to approach more carefully and in a non-threatening manner. This approach could take minutes, hours, or days. I usually start by making a slow approach that is not directly at the subject of interest but I try to keep a distance while watching its response to my presence. If it seems comfortable, I will approach it a little closer, usually not making eye contact. If I see an unfavorable response then I will either stop or retreat. In most cases, within a few minutes, I have gained a comfortable rapport and can begin gearing up for the shots.
I like to share findings with friends and especially other photographers, some of whom may want to get some shots as well. For most of the usual subjects like osprey, eagles, shorebirds and the more common wildlife, I usually post photos later in the day and give pretty specific locations. Or I might call or message fellow photographers and invite them out to join me. But for the more sensitive wildlife, those which may run off, relocate, or those where I may interfere with their normal activities of catching prey, finding a mate, building a nest, or raising their young, I am not so public with my findings or I will not share my photos or information until after the opportunity has passed. As a wildlife photographer, I have a lot of respect for what I am capturing and I will make sure that my behaviors will not impact it. But as much as we all try to protect wildlife while also capturing it, we are bound to run across others who are either overprotective or who don't share the same respect.
I got a really nice series of shots of a barred owl, in one of the local parks, over a period of several days. Owls are pretty cherished to shoot because they can be so hard to find. And of course with a crowd of photographers all clicking away at one time, it's possible to make a deleterious impact on them, often without even realizing it. Barred owls however are quite comfortable around people and in this case, a mated pair had set up a nest in the hollow of a tree, right at the edge of a very busy hiking/jogging trail, replete with dogs and relatively loud portable music devices. For days they flew between the tree and the bog, collecting food for their young, while we all enjoyed getting great shots of them in flight, capturing prey, or just posing.


It was only a matter of time before someone had reported that photographers were collecting around these poor owls and threatening them with their presence. Although I never saw any evidence of that, eventually the area was roped off and no one was allowed to stop for photos. Of course the barking dogs, chatty hikers, and noisy music players were allowed to continue. Sometimes you can help educate those who come by to inquire but in other cases, you are stuck with people who don't care about knowledge and just make decisions with no recourse.
A more recent case is that of a den of red foxes with young kits that was close to a walking area. After security guards noticed that a few photographers were gathering for photos, one of them became concerned that we were drawing attention to them which might attract others who would be tempted to get much closer for shots with smaller cameras and cell phones and may even try to pet or feed them. About all you can do in these cases is comply and be decent about it. In an attempt to help keep the crowd of photographers at a minimum, I chose to not share the location of my photos and even wait to post them to the local public. And once I got the photos I wanted, I decided I was not going to return, allowing space for other photographers in order to lessen the crowding.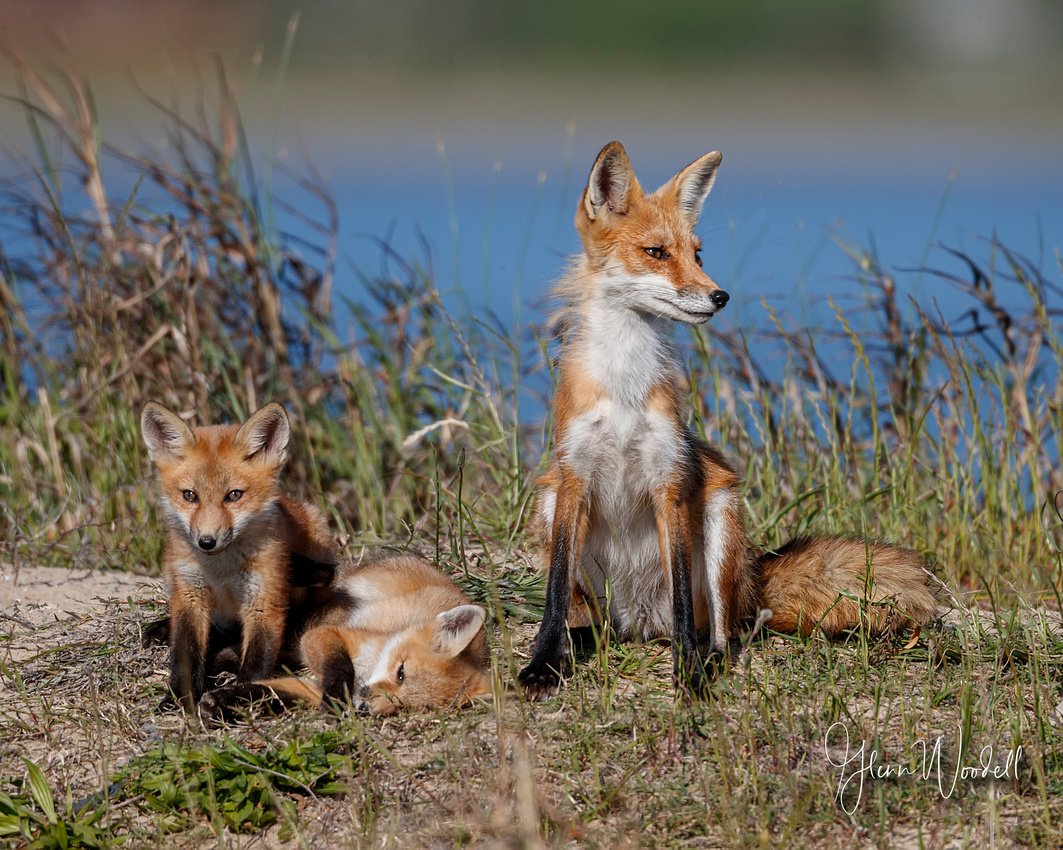 The problem of people getting too close to wildlife is not only a problem for the wildlife, but in many cases it can be dangerous or deadly for the people. The national parks where large wild game are seen are especially prone to injuries and occasional deaths from wildlife. During my trip to Yellowstone I saw plenty of people who ignored the warnings and got too close to wildlife, primarily the bison. I never saw anyone get injured but these people got a lot closer than I was willing to get and I considered them lucky. Bison especially, can be unpredictable and can close the gap before you realize you are in trouble.
I use approrpiate lenses in order to get the shots I want without having to get too close to my subjects, either for the safety of the wildlife or for my own. But even more important is keeping wildlife wild. I don't ever want to let my desire for a shot become more important than the safety and well being of what I enjoy so much.